Get A Quote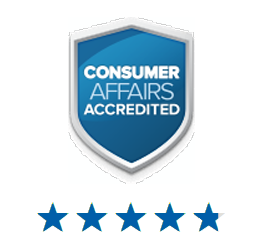 We are proud to announce that Consumer Affairs, one of the top leaders in consumer news, listed Link Interactive as one of the Best Rated Alarm & Security Systems, with an Overall Satisfaction Rating of 4.7 stars (based on 440 reviews).
Consumer Affairs' expert review says these are some of the reasons why we were chosen as one of the best alarm and security systems:
Gold Plan - $34.99/month for monitoring, smart app remote access, email/text alerts, and more
Platinum Plan - $42.99/month for Gold Plan plus live video streaming, night vision camera capabilities, and more
Interactive Security:
Remotely access home security system with registered mobile device. App features include arm/disarm home, lock/unlock doors, light adjustments, and thermostat adjustments.
Video Monitoring:
Easy mobile access to live stream footage of your home.
Packages:
Range of security and home automation packages ranging from $134 to $630.
Additional Features:
Ability to customize security system with additional features such as wireless motion sensors, night vision cameras, wireless smoke alarms, and more.
Here at Link Interactive, our goal is to continue serving our customers the best wireless home security and home automation.
Check out what other customers had to say about Link Interactive!
http://www.consumeraffairs.com/homeowners/link-interactive.html